The look and feel
In the previous blog we mentioned our dissatisfaction with the status quo of gaming gear. A long time ago there were no such thing as gaming peripherals, nevermind a gaming keyboard. A majority of gamers would use a black membrane keyboard for all their (PC) gaming needs. Today however, there's a great chance you'll find a flashing gaming keyboards with countless extra functions instead.A great development in the gaming market, but in our opinion it's been taken a bit too far with marketing schemes and pronounced designs.We believe, when you buy a mechanical keyboard, you want it to last, you want it to be timeless, you want a design that you can introduce to your spouse, can be taken into a professional scene and is appreciated for all its details.
Let us elaborate, the following is what we don't like.
Keyboards that look like a christmas tree on steroids; shining on all sides with an impressive amount of decorations.
Gimmick keyboard functions that, in the end, you might not use at all. You know what we're talking about…
The typical office type keyboard. It's cheap, nothing fancy and a tad of dull.
The following what we do like
Mechanical keyboards for professional use. They are durable and great for typing, but may not be the best for gaming.
Customizable options. We love to customize and play around with our keyboard. Especially those modifier-key capses (looking at your row 4).
Built with convenience in mind. A compact keyboard with a detachable USB cable. Great for LAN parties.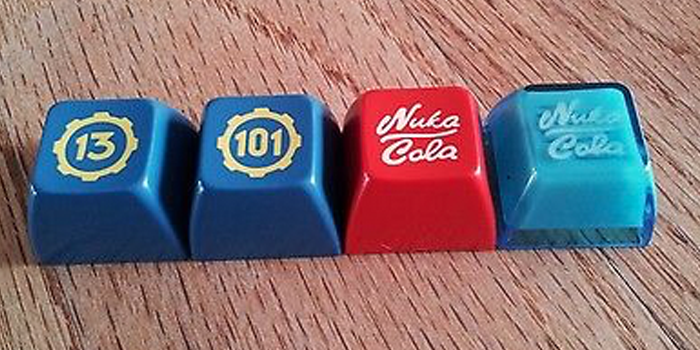 What we're aiming for
To be short, a no-nonsense, clean design mechanical keyboard with gaming at its core. We want you to feel comfortable to use the keyboard not only in a home/private setting but also in a public/office setting.Next week we're excited to announce and show you our first 3D rendered design of the keyboard. Keep an eye for the next blog or your email (if you haven't subscribed, you should), we would love to receive your feedback on the design.Ps: press the logo on top, to find other developer blog posts