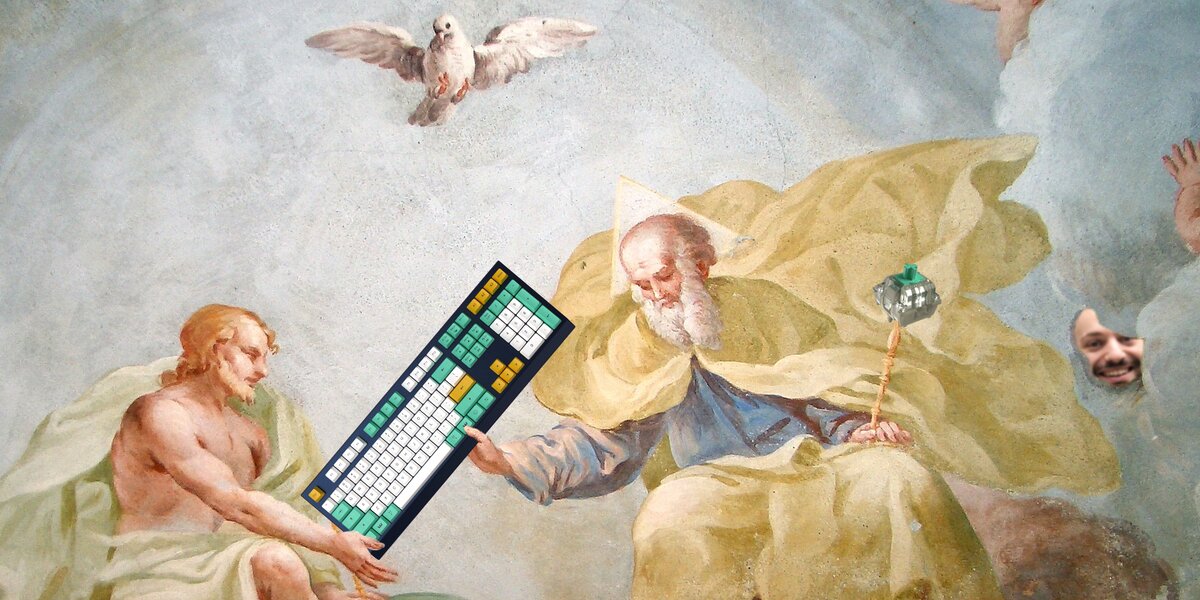 MASS PRODUCTION COMPLETE | LEKKER UPDATE #9
I had originally set out to update more frequently in smaller bits towards the Wooting two LE production. Looks like I heavily underestimated my schedule. Somewhere mid-December we started to receive an increasingly growing influx of new customers coming from the Fortnite scene. November's Fortnite update included official supported for concurrent input from multiple input devices. This gave our Wooting keyboards unique access to controller movements that are impossible to replicate on a regular keyboard.
This was and is still amazing, we were able to welcome a lot of new members, and give our development and production plans a huge boost. The downside is that it completely consumed my time and I've had to push back on a lot of my regular work, including the planned frequent updates.
A few weeks back I had quickly written a small update on Discord to help ease people's minds and shared bits of information in the Lekker channel. Now I'm able to give you 1 complete update that concludes.
Now that "my dog ate my homework" excuses are out of the way, let' dive deep and see what's in store.
The Update
Let's get this out of the way.
We successfully manufactured the Wooting two Lekker Edition (LE) keyboards. The production completed on the 9th of February and went, relative to our experience, very well. We only had two issues:
~ 1% of the keyboard's analog response at the start of the press was not within spec.
~ 5% of the keyboards were not completed due to a lack of materials.
A few keyboards are heading towards Jeroen to inspect the start of the press response. From the information we were able to gather, these are at the edge of being approved, and believe there's a mechanical reason for it. The inspection will help us better understand the reason, fix the issue, and prevent it in the next production.
I'm missing a full report on the lack of materials issue due to the timeframe we were working with. After Chinese New Year (CNY) I'll know more in detail. For now, it comes down to either not having received the full part quantity including loss rate from a supplier and/or a part having a higher defect rate and not enough additional "loss rate" stock to cover it.
If you're keen, there is a delay from our original schedule. We were not able to complete the production before the final freight cutoff date for CNY. Production completed on the 9th of February, the 10th already marks the start of CNY. Usually, factories already close on the 8th of February.
I'm on top of arranging freight with my forwarders.:
Orders starting with INT. The first possible boat departure date to the Netherlands is on the 8th of March with a planned arrival date on the 1st of April. We will of course do our best to followup with individual shipments as soon as possible.
Orders starting with US: I expect to be able to arrange a similar departure time as the INT orders. However, I'm still in discussion with the forwarder. We are of course working towards an as soon as a possible scenario.
We are not able to ship the complete quantity to the Netherlands due to the lack of materials, which will result in us not being able to complete all INT orders at once. Once the missing quantity is completed, it'll be Air freighted to us to minimize the further delay. Thankfully, we do of course produce a bit more than 1000 keyboards to compensate for a loss rate in production and as backup units for customer service. I haven't figured it out completely yet, but the chances of you being one of the people to receive it later are very low.
There'll be more information and details coming after CNY ends on the 18th of February.
A little underwhelming
It's tradition for me to record vlogs during a first production and inspect the process myself. But due to COVID-19 none of us was able to go to China. In retrospect, even without COVID-19, it would've been impossible to travel to and back from China during the last few days before CNY.
I had asked the manufacturer to snap a few pictures of the production. Unfortunately, this was a bit of a quick thing in between.
This was shot during a night shift with barely any operators left. There's a few more that show a similar scene, but with packaging on it that I can't show. As you might be able to imagine, there's still a lot of labor involved for the assembly. There are semi-manual jigs and tools that aren't on the picture to fasten the process.
As we start increasing productions for the Wooting two HE, more processes will be refined and possible semi-automated.
I hope I get the chance to visit with the Wooting two HE production, but I am doubtful. As it looks right now COVID-19 quarantines are making this incredible cumbersome, other than the risks.
The Suspense
We had a moment of great suspense when we applied for CE/FCC certification. We had previously passed the test multiple times and were confident that it should pass. However, the new pre-test concluded that we were way over certain frequency limitations. It wasn't immediately clear what it was until we narrowed it down to the firmware.
The keyboards sent to the testing lab were updated with experimental firmware instead of our recommended firmware. The experimental firmware had a lot of changes to the keyboard scanning speed, keeping the sensors unnecessarily activated for longer periods. This caused higher averages in the frequencies it was sending out, causing "on paper" electronic interference to external devices.
Thankfully it was resolved relatively fast and we were able to get the certification. But it also emphasized that we need to do more of our own research into the causes of EMI and how we can control it. It might be the case, for example, that we'd want to give you an option to put the keyboard in overdrive which might spike up the possibility of EMI, it'd be nice if we can inform you of this possibility. And also make sure that the standard is all within the specifications.
The Decisions
In January I had to face a few difficult decisions. The cable supplier was not able to fulfill the full quantity before our set deadline. What didn't help was COVID-19 had struck the supplier's township. This also happened to be the same township as our assembly manufacturer. They shared with us that over 700 operators quit their job over the weekend out of fear to get infected and getting hit with a lockdown. This would endanger their families or prevent them from traveling to their hometown for CNY.
It was my top priority to ship out the keyboards before CNY, so we could ensure a speedy delivery. The COVID-19 situation could only worsen and cause further unpredictable problems. Especially after CNY, there's always a shortage of operators and if COVID-19 would do its job during CNY, a time of togetherness and sharing foods, it would amplify the issue and cause an even longer delay.
Since it was only the external cables, I decided we could exclude them for all ISO keyboards, and send them to individual customers after CNY. However, it turned out they were also not able to deliver the internal cables on time and these are essential for the keyboard to function and can't be substituted by the end-user.
The cable supplier was still able to deliver the required quantities before the 1st of February. I decided that it was now a top priority to complete mass production before CNY and forego the option to ship anything out before that time. This thankfully worked out, so now the only dependency we have is the freight shipment with the forwarder.
The Delay
Foregoing the option to ship anything before CNY, also means that we'd suffer from another delay. A very painful word for you and me both. The positive part is that we did succeed to produce the keyboards and can cross off a major variable. It now all comes down to the distribution 👍
If you read the Discord before this blog, you'll recognize the following, otherwise, it's worth repeating:
It pains me that after all the efforts to get this moving before CNY, it still happened. Jeroen and Kevin were fast to respond to issues and kept the feedback loops as short as possible. I had taken calculated risks and prepaid a lot of parts to ensure we'd not be in this situation.
But regardless, at the end of the day, you only need 1 supplier to miss a deadline or encounter an issue and it puts off everything. It was the very thing I was afraid for to happen and I really didn't want you to wait any longer.
You all deserve this keyboard now more than ever and I can't wait to excite you with the new features and continue building on Wooting's future. Not endlessly stuck on the verge of finalizing.
Regardless, I hope you agree, now that we finished the mass production, we should all savor the moment and pat ourselves on the shoulder. We have together successfully produced the Wooting two LE and completed the challenge we had set out. Now you Wooting LE is taking a nice nap in a warehouse until it can start shipment. lol.
<3,
Calder